by Shelbie Condie

​Need a heartwarming moment? Take a grandparent to go see Nancy Meyer's newest film, The Intern, starring Robert De Niro and Anne Hathaway. This storyline spinoff of The Devil Wears Prada just premiered Friday, September 25. Granted, The Intern is not entirely the same as David Frankel's movie about a person receiving a job at a successful fashion company, but the heading isn't too far off. The subtle difference of the two is that in this movie the younger person, Anne Hathaway, is now the boss, with Robert De Niro, the older individual, being her intern—hence the title.


​The best way to describe The Intern is summarizing it as a Hallmark movie with a known cast. The two Oscar winners put forth their sweet smiles and charm the audience with a cute and endearing performance. There's a basic plot with typical challenges that the characters deal with, yet there are also some unexpected, and potentially, humorous moments. The characters are likable, and overall there's a modern grace to it. The Intern is one flick that can definitely be added to the list of simply sappy movies. This film is rated PG-13.
Powered by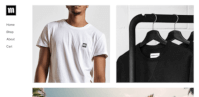 Create your own unique website with customizable templates.