by Shelbie Condie

​Are you seeking a potential English degree? Sacramento State University, for the 5th consecutive year, is hosting a conference for undergraduate English majors on Saturday, April 30, 2016. The Delta English Studies Consortium, otherwise known as DESC, provides students with the opportunity to improve their critical thinking and public speaking skills. Students within the Los Rios area, after their abstracts are chosen by a committee, present speeches on various topics, such as literary analysis, critical theories, and multimodal writings.


​As a personal presenter at last year's conference, I gained invaluable insight from this experience. DESC is a fantastic chance to connect with other English undergraduates and network with distinct members within the English department at the junior college, and university, level. If interested, abstracts are due by Wednesday, March 16 to the DESC email. For more information, feel free to check out the flyers below.
Powered by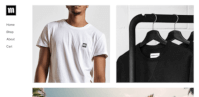 Create your own unique website with customizable templates.