by Shaelyn Saraceni

Since 2001, child slavery on cocoa plantations in Africa has been illegal. The major chocolate manufacturers (Nestle, Cargill, ADM, and Barry Callebaut) signed an agreement, called the Harkin-Engel Protocol, to help combat child slavery. Since then, has it gotten any better?

Chocolate is mass-consumed to the point where, especially on holidays, it is almost celebrated (or at least related to the thought of celebrating). "Trick or Treat!" or "Happy Anniversary, here is your favorite chocolate," or "Happy Mother's Day," or "Happy Birthday," or "Happy Valentine's Day." The list of reasons to buy chocolate is endless. It's a sweet treat that many people consume, and it doesn't even have to be a special occasion to delight in this tasty confection.

​
Powered by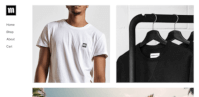 Create your own unique website with customizable templates.