by Viki Papadakis

This past Tuesday, September 3rd, as the warm early evening sun slowly made its decent into the horizon, Folsom Lake College celebrated the opening of its newly completed Athletics Complex. At the event, groups of people from throughout the community conversed, not only admiring the design and functionality of the Athletics Complex, but also anxiously anticipating the ribbon cutting and groundbreaking ceremony that were to come.

---

by Viki Papadakis

I would make all players pinky promise they wouldn't move it. I'd make them swear on their grandmothers' lives they would play the game honestly. "Only the spirits can talk. If you cheat, they could follow you home and haunt you for the rest of your life," I'd say. As I placed my chubby, dirt-encrusted fingers on the glow-in-the-dark plastic, I remember wondering to myself how this flimsy, letter-clad piece of cardboard had obtained the power to communicate with the spirit world. After all, it was manufactured in China just like my Lisa Frank backpack. What the hell made this Ouija board different than that stylish accessory?
Powered by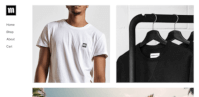 Create your own unique website with customizable templates.