by Shaelyn Saraceni

If you walk into the average college classroom, it is likely that more than one person in that room has been sexually assaulted.

by Shaelyn Saraceni

Recently, I decided to cleanse myself of social media for a time, which lasted a little over two months, in order to help clear my befuddled young mind. I have always had a love-hate relationship with social media. Many of my "friends" on social media have no insight into or real interest in my real life. Even many people who may comment on or like a post of mine do not acknowledge my existence in person with so much as a wave or smile. Reality is more virtual than it has ever been. Facebook, Twitter, Instagram, Snapchat, Tinder, and Youtube all have one thing in common: they take attention away from the real world and invest it into a virtual reality. Social media is a way to show the best or worst side of one's self, and it often dramatizes and exaggerates the truth. In addition, anyone can be anyone in the virtual world because of anonymity. Since people can choose what information others can see (or not see) about them, social media gives those who may not have the courage for face-to-face confrontation an outlet for bullying or catfishing. The more time people spend on a screen, the less human encounters and interaction they experience. Though social media has brought social globalization through its ability to connect people, its unforeseen ugly sides include diminishing people's mental health, creating cyberbullies, decreasing human interaction, and increasing the access and intake of fake news.
Powered by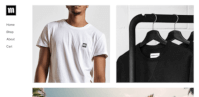 Create your own unique website with customizable templates.