by Michaela Kwoka-Coleman

This most recent spring break, I was blessed with the opportunity to caravan, along with hundreds of thousands of other people, down to the desert of Southern California for three blissful days of art, music, and food. Yes, I am talking about the holy week that is the Coachella Valley Music and Arts Festival. During my pilgrimage, I encountered many "interesting" people, listened to some of the world's best musicians and singers, and ate a corn dog which was sent directly from heaven (yes, it was that good). As a whole, I would describe my experience as "indescribable". Seriously, there is no possible combination of words in the English language which can even begin to do Coachella justice. The whole atmosphere and energy of the festival created such a unique euphoric sensation, which is positively incapable of replication… except, of course, by attending Coachella 2015. Basically, what I'm trying to say is that if you have ever had even the slightest urge to attend this extravaganza, go! At least once in your life, it's worth every penny, believe me.
Powered by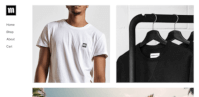 Create your own unique website with customizable templates.