by Nicole Washington

For most college students, thinking of a family is many years down the road. However, the majority of Americans do end up having families, and it is of vital importance that the American population begin to think about what they want their children to learn, and how they want the school curriculum to be taught to their children. This often involves making one decision out of three options; whether to take the child to public school, private school, or home school. However, there is a new set of rules and regulations for public schools that may change a potential parents view: Common Core. But what makes Common Core different from the Bush administration's No Child Left Behind? According to the US Department of Education, "The No Child Left Behind Act of 2001 (No Child Left Behind) is a landmark in education reform designed to improve student achievement and change the culture of America's schools". Essentially, the No Child Left Behind Act was meant to be a better resource for catching learning disabilities earlier, providing more information on children's abilities for parents, along with assessing teacher qualifications more closely.
Powered by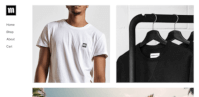 Create your own unique website with customizable templates.